NewsDate: 10-01-2018 by: Tiffany Won
ARE GESTURES THE FUTURE OF IOT DEVICE INTERACTION?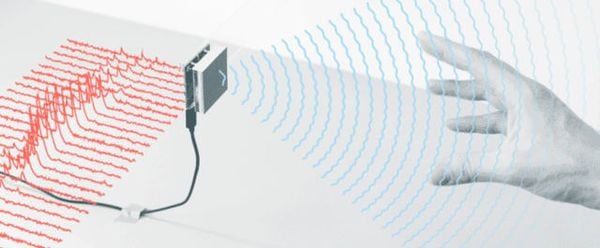 With the rising popularity of consumer Internet of Things (IoT) devices, such as wearables and smart home products, there's a growing need to refine how we interact with these devices. There are a few different ways to do this, each with its share of pros and cons.
For example, many smart home speakers, like the Amazon Echo, Google Home, or the recently announced Apple HomePod, take in the user's voice to control the device. In fact, this is a feature found in most smartphones today, from Apple's Siri to Google's Assistant to Microsoft's Cortana. As users of these products may be aware, voice control can range from pretty acceptable to almost unusable.
Another option is to use touchscreens to interact with IoT devices. This can be the user's smartphone screen, but some devices, like smartwatches, have screens of their own. The problem in the latter case is that these screens can be tiny and hard to use effectively. Neither voice control nor smartphone control offer adequate solutions to this problem, which brings us to an entirely new option: touchless gestures.
No Touching!
Engineers from Google's Advanced Technology and Projects (ATAP) division have spent several years developing Project Soli, an integrated solution for touchless gesture control of wearables and other devices. Soli uses high-frequency (60 GHz) radar to sense fine hand gestures that can be mapped to certain functions. To get a better sense of how this works, here's a quick video on Soli:
Soli's developers have created a number of gestures that they call virtual tools, which are intuitive actions that offer satisfying haptic feedback. For example, by tapping your index finger to the tip of your thumb, you can simulate pressing a virtual button. Or, you could rub your index finger against your thumb to simulate twisting a virtual dial. And, with Soli's Software Development Kit (SDK), developers can expand upon these gestures for their own applications.
Although Soli is still in a development phase, a lot of cool applications have already been tested (here's a video of some developer projects). And with its small form factor and low power, Soli is practically custom made for IoT devices.
Besides using it to control smartwatches, one could readily imagine using gestures to interact with augmented or virtual reality applications, such as navigating a virtual menu. Smart home devices may also be a natural fit for Soli—perhaps you could turn a light on or off by flicking your fingers at it.
For IoT developers, touchless gestures offer a chance to completely rethink how user interfaces could be designed. There's no right or wrong answers here—just a blank canvas ready for innovative ideas. Although only time will tell whether touchless gestures are a revolutionary new method of input, or merely a gimmick, IoT engineers should nevertheless put some thought into how touchless gestures could be incorporated into their devices. After all, you can't strike gold without doing a little digging.
Source: engineering.com