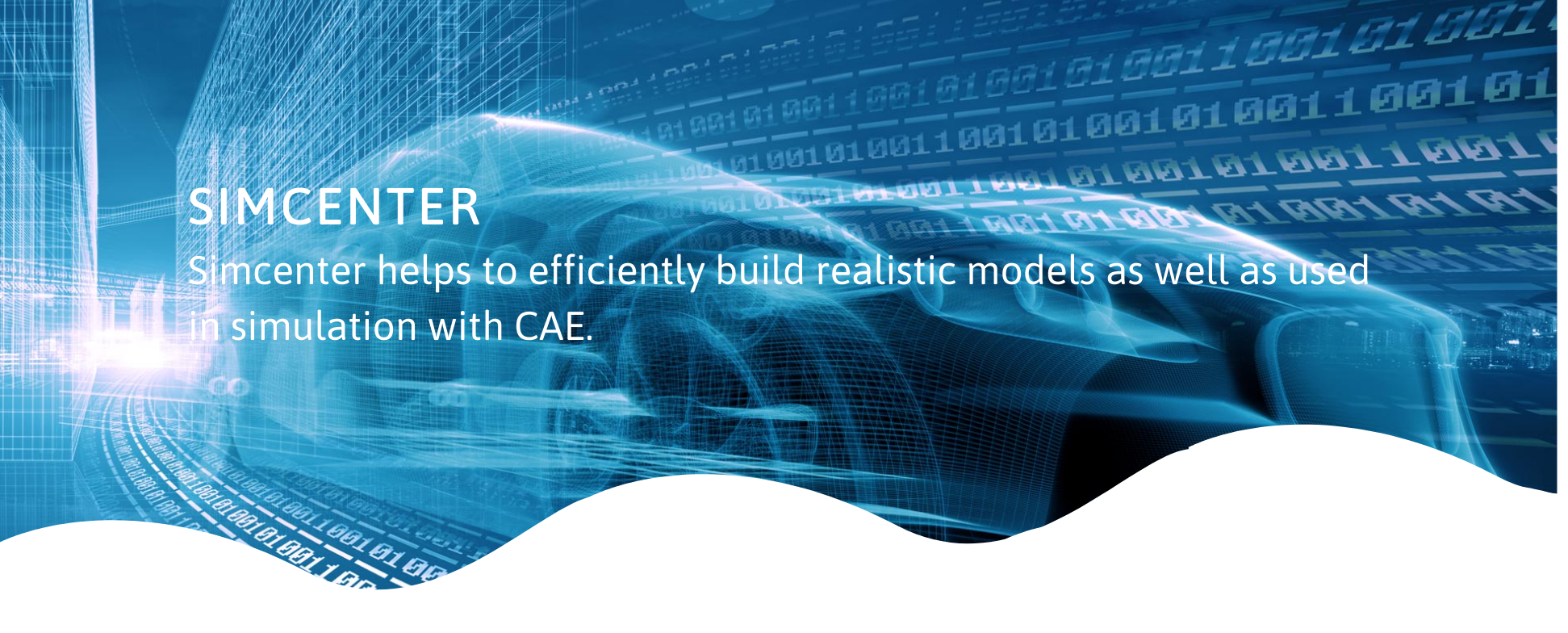 SIMCENTER
Simcenter helps to efficiently build realistic models as well as used in simulation with CAE.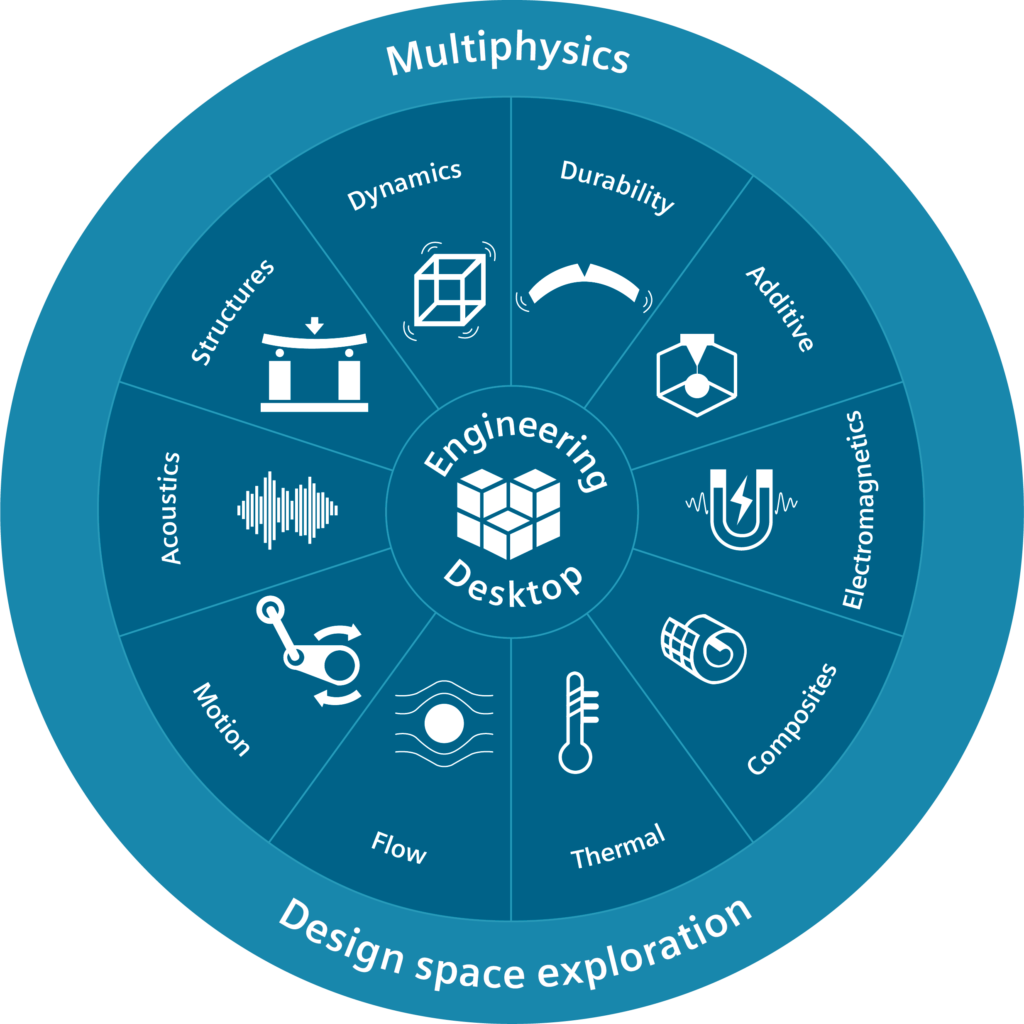 SYSTEM SIMULATION
Predict multi-domain system performance at the concept stage using system simulation. Simcenter includes a large set of predefined physical and application libraries so you can effectively build realistic models that can also be used for co-simulation with CAE and control strategy validation.
Benefits
Faster and earlier assessment of complex system behavior
Increased simulation accuracy by capturing all physics in the mechatronic system
Earlier benchmarking of design options and balancing of conflicting performance attributes
Increased simulation productivity by using best-in-class technologies
Improved collaboration between teams by sharing a platform for system and controls modeling
CAE SIMULATION
Simcenter CAE/CFD solutions combine effective preprocessing, a large variety of powerful multi-physics and multidisciplinary solvers as well as application-specific postprocessing in efficient simulation processes with embedded industry expertise, providing better insight into product behavior.
Benefits
Timely insights to drive design decisions
Accurate product performance prediction
Integrated and streamlined workflows that accelerate the simulation process
Increased simulation team flexibility and throughput
Provides better visibility into product performance to the broader decisionmaking enterprise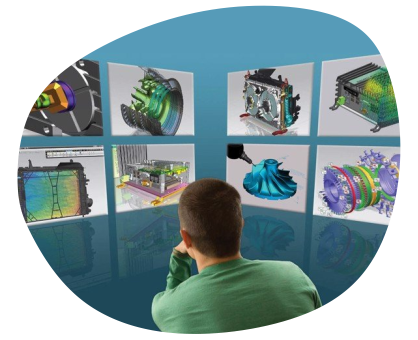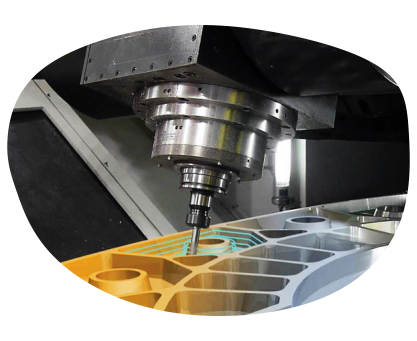 PHYSICAL TESTING
Employ physical testing systems to achieve accurate simulations and effective component and final product validation. Simcenter testing solutions offer a complete, integrated environment for test-based engineering.
Benefits
Increased testing productivity with enhanced ease-of-use in automated or easily customizable processes
More insight thanks to multi-physics data collection and analytics
Higher confidence in data quality and results validity
Easier collaboration between departments with easy data sharing, unified interfaces and compelling reports
Boosted return-on-investment (ROI) using flexible and scalable solutions and valuebased licensing options
DESIGN EXPLORATION
Accelerate performance predictions and design modification decisions. Simcenter includes an efficient and easy-to-use multidisciplinary exploration framework that easily integrates with existing design and simulation tools, and fully leverages the available high-performance computing infrastructure.
Benefits
Find multiple innovative solutions
Standardize design processes based on best practices
Significantly reduce design time
Better leverage your software and hardware resource investments
Gain deeper insights into design behavior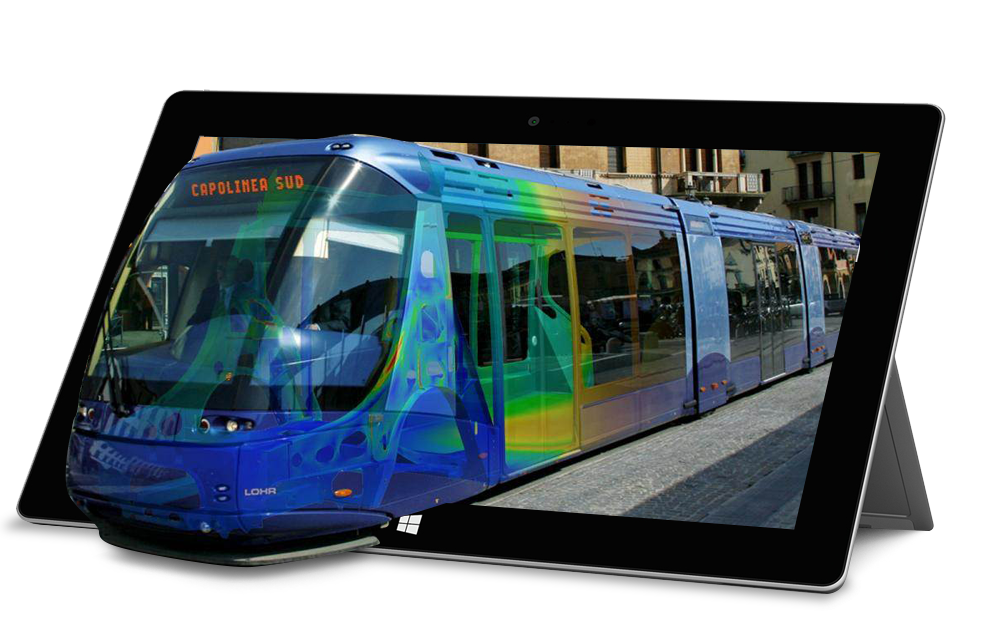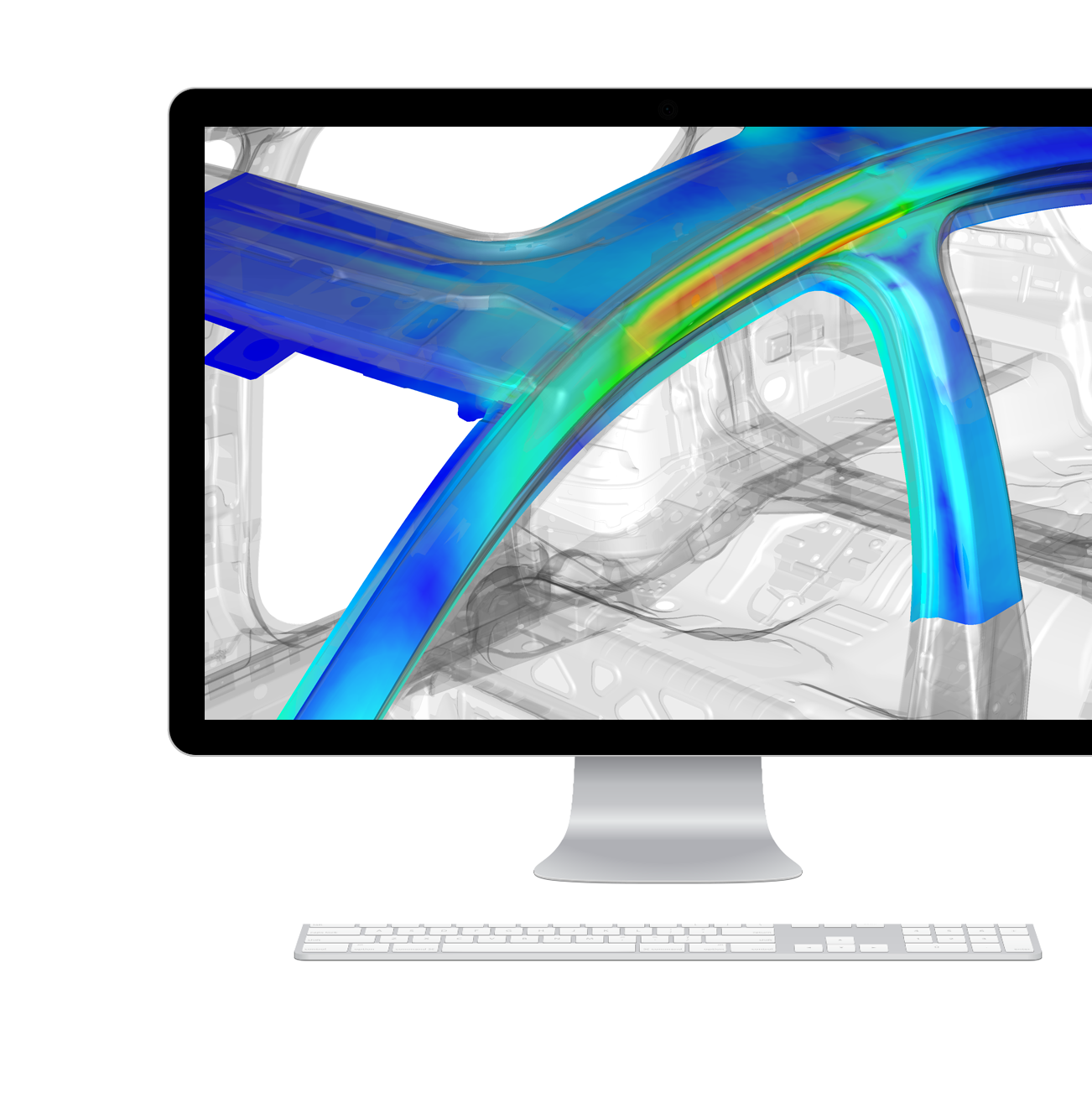 SIMULATION DATA MANAGEMENT
Simcenter seamlessly integrates with Teamcenter. This solution keeps analysis models and results in sync throughout the product lifecycle. By capturing and managing data and processes, companies can build long-term knowledge and value.
Benefits
Support the increasing volume and complexity of simulation work by managing data and processes
Increase confidence in your simulations with complete traceability from requirements through design and validation
Speed simulation by reducing time to find data and enabling greater re-use of work
Deliver results faster by standardizing and automating simulation processes
Minimize implementation costs and risk by leveraging the proven Teamcenter platform as your common infrastructure solution
ENGINEERING AND CONSULTING SERVICES
Simcenter, companies can expand their capabilities, solve problems and realize the digitalization journey. Simcenter specialists assist customers in addressing complex challenges and safeguarding the balance between design options and functional performance.
Benefits
Increased product performances thanks to expert help
Tackling critical product challenges
Deploying a better process that frontloads design choices
Reduced time-to-market by up to 30-to-50 percent
Reduced weight and development cost